In addition to the many concerts and events being held all year round by the partner organisations, Warwick – A Singing Town will be supporting school singing events and concerts, as well as organising some of our own.
Keep fully informed of forthcoming events by viewing our calendar below. We hope you will come along to support – and join in when you can.
Below you will find photos, videos and information about previous Warwick – A Singing Town events. Simply click on the image to visit each event page for more details.
Singing Promotes
Happiness, Health & Harmony
Click any of the icons below to find out more…
The scientific benefits of
singing and music
Advances in technology, particularly the use of brain imaging techniques such as MRI and EEG, have enabled scientists to measure brain activity to an unparalleled extent.
The Electro-encephalogram (EEG) measures neural firings in the brain by picking up the tiny electrical currents produced by neural activity. The Magnetic Resonance Imaging machine (MRI) can detect changes in blood flow in the brain.
Both these techniques tell scientists and researchers what parts of the brain are being used for any activity being undertaken.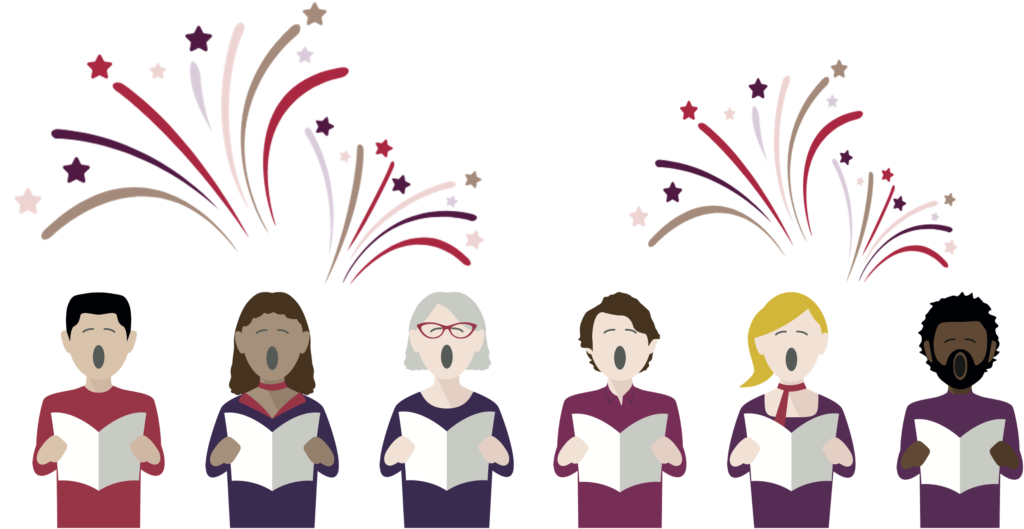 Singing and music use more areas of the brain than any other human activity. Even just listening to music excites multiple parts of the brain and when we are actively making music fireworks go off in our heads.