Massive Messiah
26th September 2021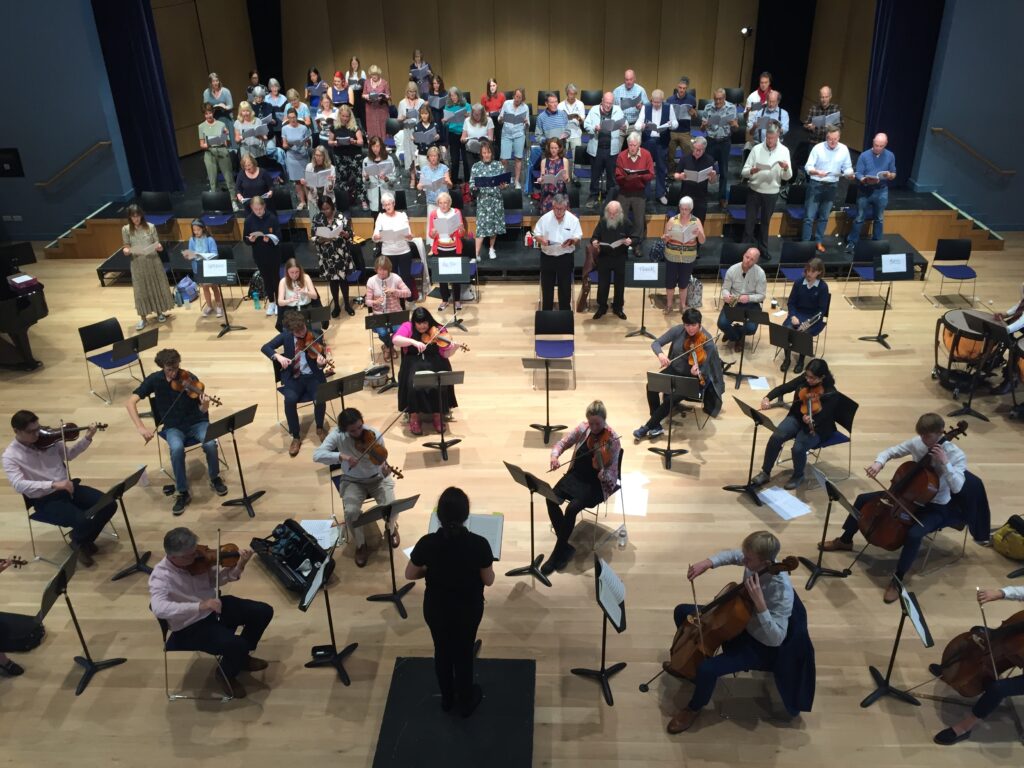 Massive Messiah a Massive Success
Warwick – A Singing Town in partnership with the Warwick Independent Schools Foundation welcomed over 50 enthusiastic singers to a workshop rehearsal and performance of excerpts from Handel's Messiah in Warwick Hall on Sunday 26th September.
Accompanied by a superb orchestra made up of professional players and gifted students the event was conducted by Choral Entrepreneur Mariana Rosas who brought enormous joy, energy and expertise to the event.
Local music Teacher Wendy Harrison excelled as the soprano soloist in a beautiful performance of 'If God Be For Us' and an enthusiastic audience of family and friends enjoyed a 'sharing' of the music after just a two hour rehearsal.