Sing for Ukraine
1st May 2022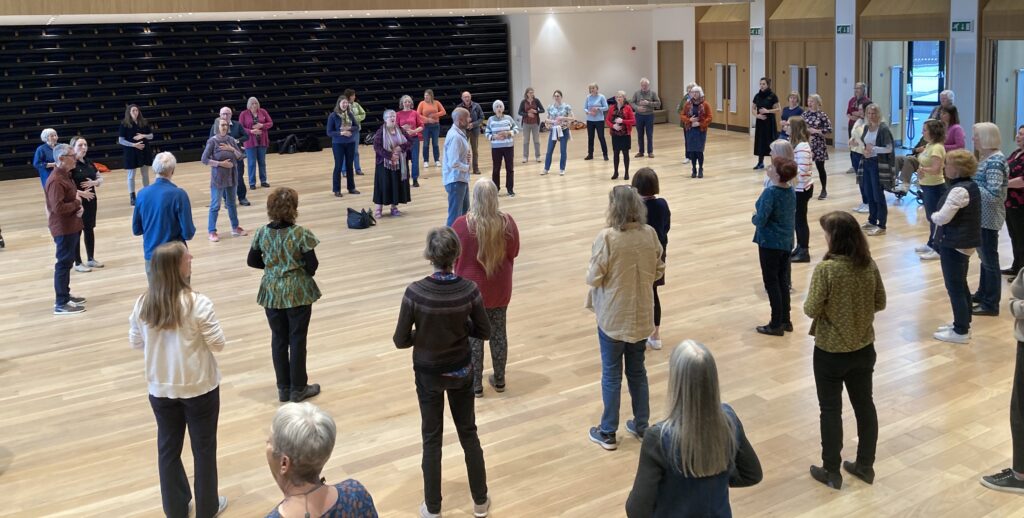 Sing for Ukraine took place at Warwick Hall on Sunday May 1st and raised £958 to support humanitarian aid for Ukraine.
Choral Entrepreneurs Cerys, Marianna and Ben led the 90+ singers and were joined by our special guest director Bruce Knight from Songlines Community Choir.
Friends and family who came to support our 'sharing' at the end of the workshop were also thrilled by the talents of our 'house band' – Mark Lloyd, Tom Lindsay, Andy Derrick and Ben Muirhead.
Just a few comments from some of the singers:
A very short message to let you know how much I enjoyed today's special event in Warwick Hall
Uplifting, empowering and joyful – three of the many positives adjectives I could apply to the experience
Huge thanks to you for the vision and organisation
Thanks, of course, to the outstanding team of leaders: Cerys, Mariana, Bruce and Ben. Wonderful.