Celebration launch of Warwick - A Singing Town
1st October 2021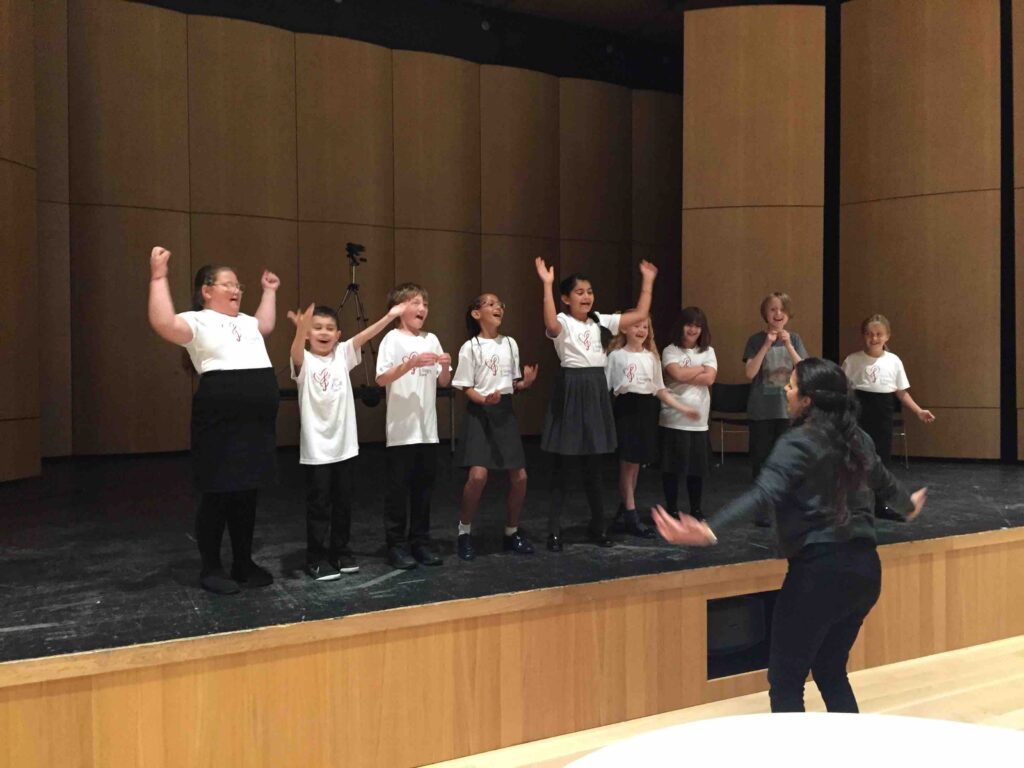 Stars Come Out For Our Launch!
The stars came out for the Launch of our unique singing project  Warwick – A Singing Town.
Catherine Bott, singer and presenter on Classic FM is a Patron of Warwick – A Singing Town and spoke at the Launch about her support  for this innovative and exciting initiative that aims to get all of Warwick singing.
Catherine, who went to school in Warwick, values the role of singing and is full of praise for the ambition of Warwick – A Singing Town.
'Whether you sing for a living or for fun, it's a joyous thing to do, and I'm thrilled that the town where I first found my voice is going to be filled with song through this unique project.'
The Launch featured young singers from local schools including Westgate primary, Myton secondary and Aylesford secondary.
The project is working in partnership with local schools and singing groups and is also looking to work alongside local NHS professionals to explore the therapeutic and health benefits of singing.