Singing at Warwick Hospital
May 16th 2023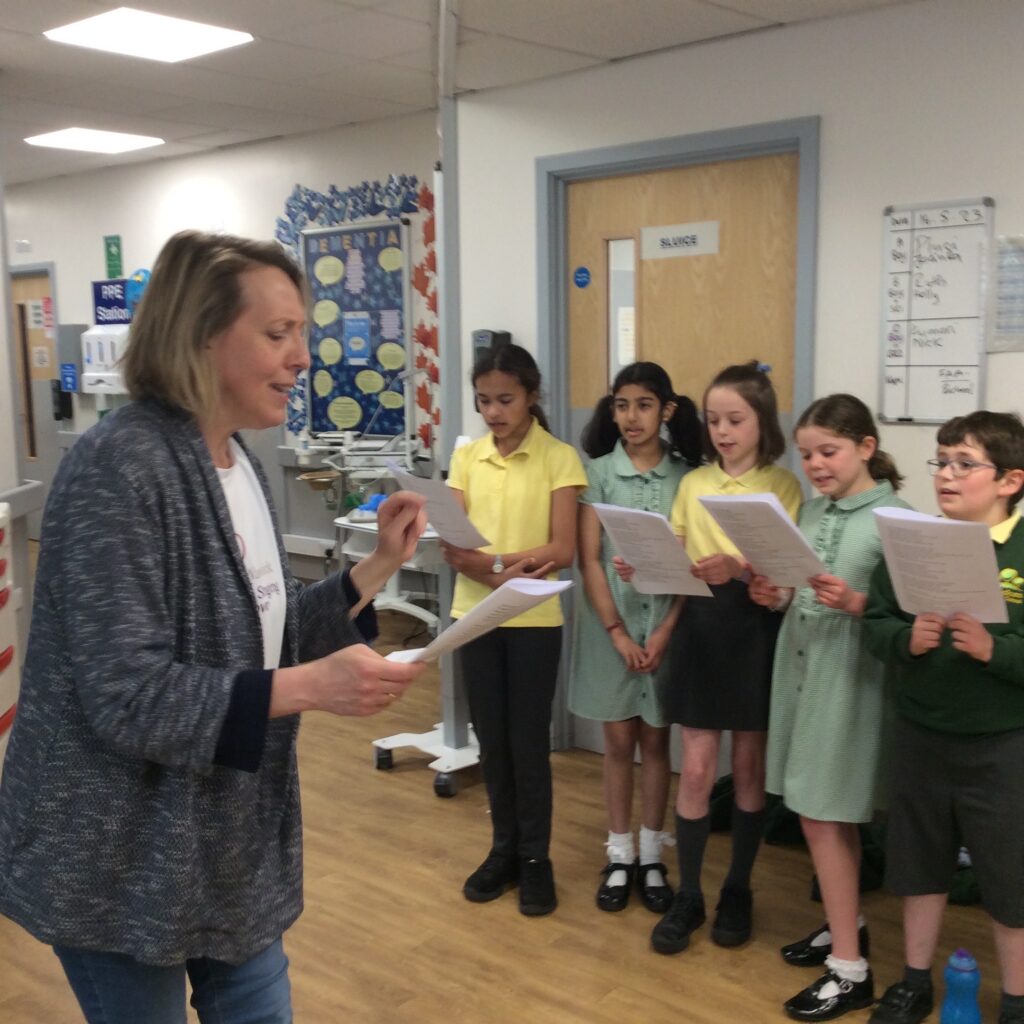 Children from Woodloes Primary School created a 'Singing Stage' at Warwick Hospital and delighted patients and staff alike with their singing.
Led by Warwick – A Singing Town Choral Entrepreneur Cerys Purser the children sang throughout the hospital – including to ambulance staff and were praised by everyone who heard them.
WaST are delighted to be working in partnership with the wonderful charity Kissing it Better and Katy Oates, Project Director in Warwickshire was instrumental in organising this first of what we hope will be many more singing visits to the hospital.